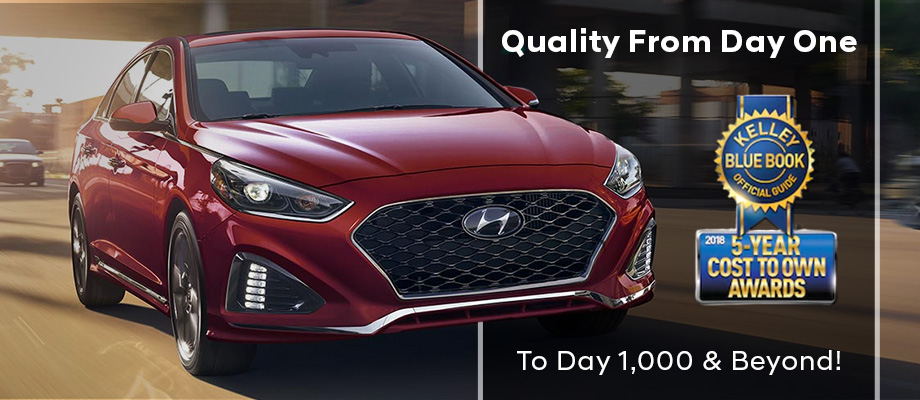 Quality You Can Count On
Hyundai has long been known as the brand you can trust for reliable quality at affordable prices, and now we have concrete proof to back it! Kelley Blue Book announced Hyundai as the winner of its 5-Year Cost to Own Award for Best Brand.

This is the second time in three years that Hyundai has won this award, which affirms the excellence Hyundai drivers already know so well.
The Award
A car that has a lower price initially may seem like a good deal, but its value can depreciate drastically in just a few years. That's why the Kelley Blue Book 5-Year Cost to Own Award goes beyond just the initial sticker price and analyzes the bigger picture. It takes into account all the little things that can add up over years of driving and helps you, the car buyer, make an informed investment.
Visit Crown Hyundai Today
Make your next vehicle one backed by award-winning quality. Visit Crown Hyundai today.